Pitching as an entrepreneur of a brand new startup can be challenging. Especially under the scrutiny of a panel of judges. Imagine doing it as a 15-year-old. This is precisely the opportunity that many youngsters had at the Ambassador's Entrepreneurial Challenge, which was organized by the US Embassy of Finland.
This challenge is open to students aged 13-18 across Finland. Students across Tampere region have competed to get to the semi-finals, in which we participated in as one of the judges. There were 10 groups of students, in which each team needed to have at least 50% of the members be Finnish. Each pitch was 3 minutes long and the teams had the option to use presentation slides if they wished.
The pitches varied from sustainable products and convenient shopping alternatives to anti-bullying apps and music streaming services. It was absolutely incredible to watch the youth present such ideas that were evidently thoroughly thought out. This challenge was a good opportunity for the students to not only dive into their entrepreneurial passions, but to also practice public speaking, English skills as well as thinking answers to hard questions at the drop of a hat.
The runner-ups and winners will receive support funding, as well as an opportunity to travel to the United States for a summer entrepreneurial program. The finals will be held in Helsinki on December 12-13, 2019.
There is so much talent and great ideas that come from our young community. It is very important to nourish these passions and innovations at a young age. You never know — it could change the world for the better.
More information about this initiative here: https://fi.usembassy.gov/education-culture/aec/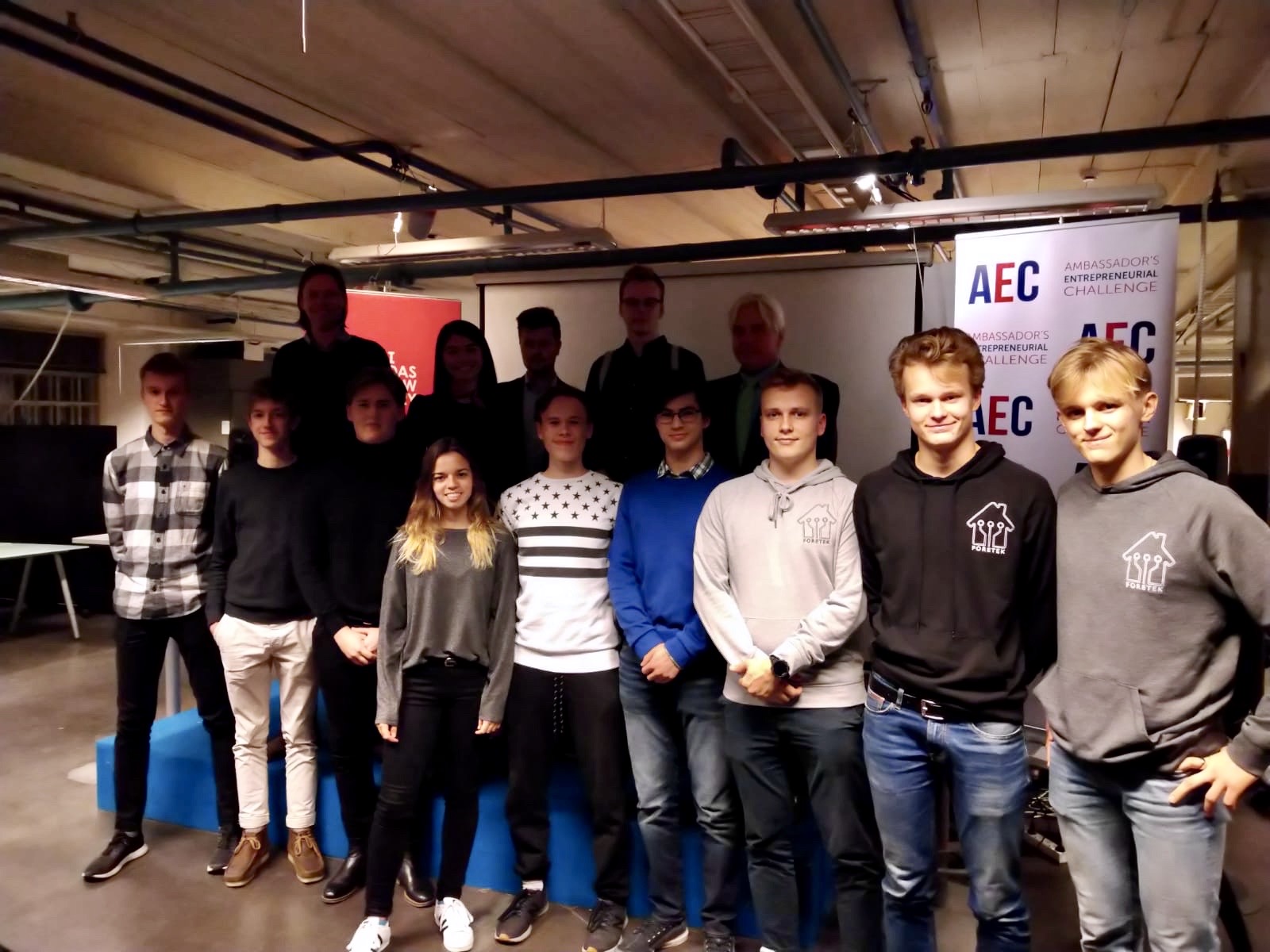 The winners of the semi-finals in Tampere, Finland (with the judges standing behind the scenes)